Posted : 7 years, 4 months ago on 25 February 2011 08:27 (A review of
Cruel Intentions
)
The amount of times that I have seen this movie still does not make me sick of it. I found it very humorous, different, imaginative and not a nother teen movie. A movie that is for the matured teens and young adults. Ryan Phillipe was once again fabulous to watch and seeing his character, Sebastian, change and have to choose between his reputation and love is very interesting. Although some may think that this type of relationship between step sister and step brother may not be reality, and I do not know if it is, is what makes it so interesting and appealing. Something different The cast was a great choice and they all played their parts very well and in the right manner that made me love the movie. TEN stars to the cast and crew as it is fabulous.

0 comments,
Reply to this entry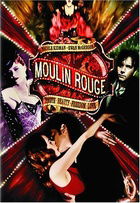 Posted : 7 years, 4 months ago on 25 February 2011 08:26 (A review of
Moulin Rouge (Two-Disc Collector's Edition)
)
I avoided this movie at all costs in the theater because I am totally not a musical kind of guy........but I ended up renting it one day - and I was completely blown away.......Excellent, Superb, Unbelievably Well Scripted, Well Acted, Incredible Cinematograhpy, Astounding Scenes.......This film exudes romance and love.... This film is based on the Bohemian themes of Truth, Beauty, Freedom, and above all else love! Baz stays so true to these themes in this film - any Bohemian should be proud.......... The cast could not have been better chosen! Just incredible - Just Incredible - this film was the most moving and entertaining to come along in decades - maybe EVER........Quickly moved from a "musical" to avoid up to one of the top 5 favorite movies of all time! Just incredible - Do yourself a favor - don't just rent it - go buy it NOW!!

0 comments,
Reply to this entry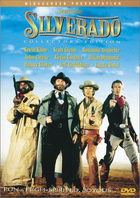 Posted : 7 years, 4 months ago on 25 February 2011 08:23 (A review of
Silverado
)
When it comes to classic westerns, add "Silverado" to the list. The story is a great one, but the movie is made more powerful by the performances of it's cast. The plot, while seemingly simple, is made more intricate as there ae really about 4 lead characters, each with his own "mission." Scott Glenn is superb as the cowboy riding to meet his brother so they can travel to California. Kevin Kline is outstanding as Paden. In a part that could have been overplayed, Kline is brilliant in his portrayal of a man in search of a place to put down roots. Not outdone by either is Danny Glover, as the man seeking to reunite with his family only to find tragedy. And Kevin Costner is hilarious as Glenn's brother, a wild fast-gun shootist. This movie has everything you could ask for; adventure, drama, humor and terrific scenery.It sometimes seems like the movie tried to pack too much in, but it's handled quite well by someone who obviously knows how to make an entertaining western. The climax is great, with at least three different showdowns going on at once I highly recomment this for fans of the western genre.

0 comments,
Reply to this entry
Posted : 7 years, 4 months ago on 25 February 2011 08:22 (A review of
American Pie (Unrated Widescreen Collector's Edition)
)
I can't explain why this movie is so amazing. I just love it, it's one of my all-time favorite movies. American Pie is groundbreaking in movie history as it explores issues no other film has touched. It's a movie for teens and it is incredibly and amazingly enjoyable. I loved every single second of this movie, the script and directing is well done and all of the main and minor actors play their role well including Shannon Elizabeth, Seann William Scott, and of course Jason Biggs. But the one thing that makes the movie completely enjoyable is the gross out humor and sexual exploitations, all of which are done very well (which is rare). American Pie is a movie to go down in history as one of the best teen movies of all-time, and although it's not a movie for everyone, it's definitely one to watch with friends.

0 comments,
Reply to this entry
Posted : 7 years, 4 months ago on 25 February 2011 08:21 (A review of
JFK [Region 1] [US Import] [NTSC]
)
I Have seen JFK 4 or 5 times now and each time, I never fail to be shocked at the real life movie of John F Kennedy having his brains blown out.It is an amazing piece of footage that gives this film an edge unlike any other. Although this movie is over 3 hours long it flies by because it is is so engrossing and fascinating. Oliver Stone pieces together a great conspiracy movie that will without doubt have you believing that there was far more to the shooting of the president that originally met the eye. An all star cast including Kevin Bacon,Tommy Lee Jones,Kevin Costner and Gary Oldman all ad to the good of the movie. Costner has been critisised for being a little boring in movies but this has to be his best performance, if not a little over the top in his final summing up scene in the court. A masterpiece.

0 comments,
Reply to this entry
Posted : 7 years, 4 months ago on 25 February 2011 08:20 (A review of
Theres Something about Mary
)
Well I finally saw this and MAN how can they get away with this stuff?!? Ever since I saw the "zipper" scene in the trailer I have been scared to death of going to the bathroom. With therapy, I overcame that. Anyway, the movie has a lot of gut busting belly laughs and is one of the funniest Farrelly Bros. movies ever. Even with all of the jokes about retarded people, animal cruelty, uses of the f words, bad acting by Brett Farve, and sexual references, this still is a pretty good date movie but don't watch it with the small kids. So in conclusion, it's good for a laugh so rent it when you are feeling down.

0 comments,
Reply to this entry
Posted : 7 years, 4 months ago on 25 February 2011 08:19 (A review of
Swingers
)
What "Sex and the City" has done for women as far as expressing the underlying feminine reality of modern day city gals, "Swingers" does the same for men and maybe even exceeds these myths. It provides a certain truth about what it is that guys do when being guys and what it is that guys think about for that matter when not drooling over a half-naked female in a halter top and leather pants ensemble at some trendy hotspot on Melrose. You want to know how to act in front of women? Need some pointers? Do you ladies want to know why men are the way they are then forget about all of those blase sitcoms and redundant "man's magazines" and see this movie for any and all necessary information and ask no more questions. All hestitation about the opposite sex will be clarified by the end of this film and one will be guaranteed to be smoother, more suave and simply appear to be just that much more cooler than before you saw the film in the first place (guys at least). As far as acting is concerned, all of the characters in the movie are late 20 something guys looking to become future actors in Hollywood (ironic, eh?), and they are outstanding. Trent, Vince Vaughn, is the smooth talker, never one to fail with the tail and the one-liners. Watching and observing closely behind him is Mikey, Jon Favreau, who helped to write and produce this movie and one who continues to wreak himself over a past loved one during the course of the swingers' journey. Also worthy of mention in this high-powered entourage of groupies you'll find a sincere Ron Livingston, a slick, hard-nosed Pat Van Horn and a genuine Heather Graham as well as a host of talented and believable others. Well written, well acted, well done and clever as can be. I am at a loss for words of how "money" this movie is. Stop reading my review and just simply go see it. Vegas baby! Vegas!

0 comments,
Reply to this entry
Posted : 7 years, 4 months ago on 25 February 2011 08:18 (A review of
Life As A House
)
I love movies with a message and this movie had a great one!!!! I loved the progression of the characters and how they all have problems but getting involved with the house project and George they just all seem to find a way to make things better for themselves and those around them. They are helping each other in ways that until the end they don't even realize. The ending was a wonderful surprise that I didn't see coming but when it happens you say "Of course that's why they did it". The cast was great and they played off each other so perfectly that it seems that your watching something real and not an entertaining movie.

0 comments,
Reply to this entry
Posted : 7 years, 4 months ago on 25 February 2011 08:17 (A review of
Cocktail
)
This is a pretty decent flick, if you don't go into it expecting it to be something it's not. This is not high art. But it doesn't pretend to be. It's like a lot of films, where the premise is better than the story. A film about showoff bartenders in Manhattan. OK, but then you've got to build a movie around that. Their antics are photogenic, but it takes them about four minutes to make two drinks. What Midtown alcoholics are going to put up with that? Anyway, hey, a film with both Elizabeth Shue AND Kelly Lynch, two of the cutest actresses of the late '80's. AND, Gina Gershon. What's not to like? This was an obvious star vehicle for Tom Cruise, and he did OK here, but Bryan Brown stole the show.

0 comments,
Reply to this entry
Posted : 7 years, 4 months ago on 25 February 2011 08:16 (A review of
The Breakfast Club (1985)
)
The Breakfast Club is about a group of students who wind up serving detention on a Saturday for their mishaps. There's the jock, a princess, a rebel, a basket case and a brain. I liked this one because it was definitely interesting to see what they do on a Saturday in detention. Judd Nelson is funny as the rebel. Molly Ringwald and Ally Sheedy are sexy as the princess and the basket case. Anthony Michael Hall and Emilio Estevez are the cool ones as the brain and the jock. This movie is great if you can hack the corny eightiesness that occasionally pops its head up. When I first saw it (in the eighties) I actually thought it would be cool to have group detention on a weekend. Now I have a laugh and think, "damn I took myself seriously then". And that is what is great about the film. The issues may not seem deep to adults who have mortgages etc. But there is still something that teenagers (whether in the 80s, 90s or 00s) see of themselves in this movie, that have kept it as a cult classic.

0 comments,
Reply to this entry